What do SAP users expect from SAP consultants?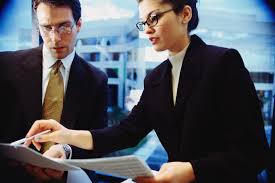 Faisal Iqbal posted this entry in SAP Business Trends last week. He was concerned about helping SAP application consultants working on an organization's information unit, with customers expecting them to resolve issues as soon as these are reported.
Often, consultants are expected to be magicians who can address the issues even when the customers themselves have not provided all the details
How do you handle that kind of pressure, especially when customers utter some statements asserting that it is in your agreement to find quick fixes to their problem?
Pressure can be overwhelming, and meeting this pressure could necessitate the acquisition of a new set of skills. Not technical skills, Iqbal says, because chances are you already have plenty of that as you have landed a consultancy in the first place.
Instead, the skill set required falls under the solution operation environment. It's not an avenue for showcasing technical abilities. It's more of guiding business to answer the questions "What Now?" and "What Next?"
End users handling business operations are managers who are focused on specific transactions they perform for the organization.  They may know there's been some change in the IT system but cannot really differentiate between the old and the new systems.
End users from IT on the other hand will see you as the "SAP guy"  who knows anything and everything about SAP, even if that's not relevant to your engagement anymore.
How, then, to cope with these demands? Iqbal identifies several steps to make sure you are able to address customer concerns in a reasonable manner — and handle the pressure besides.
First, understand the situation. Put yourself in the user's place.
Second, address the reasons. Even when an issue has been resolved, the resolution does not guarantee it won't happen again. The issue may reappear and if it appears more frequently, there must be a reason Get to the bottom and find the root cause.
Third, educate the team and promote functionalities. Business users may need to be educated about what the module is actually capable of — what it isn't.
Fourth, get the stakeholders involved. Remember that not all of the tasks are yours. There are other units that must be made aware and must be involved in the resolution of issues. This way, you could avoid creating expectations.
Making businesses run better, as the SAP mission states, involves a variety of approaches involving analytical, communication, presentation and planning skills. The most successful SAP consultants are those who know which of these skills to surface, and when.