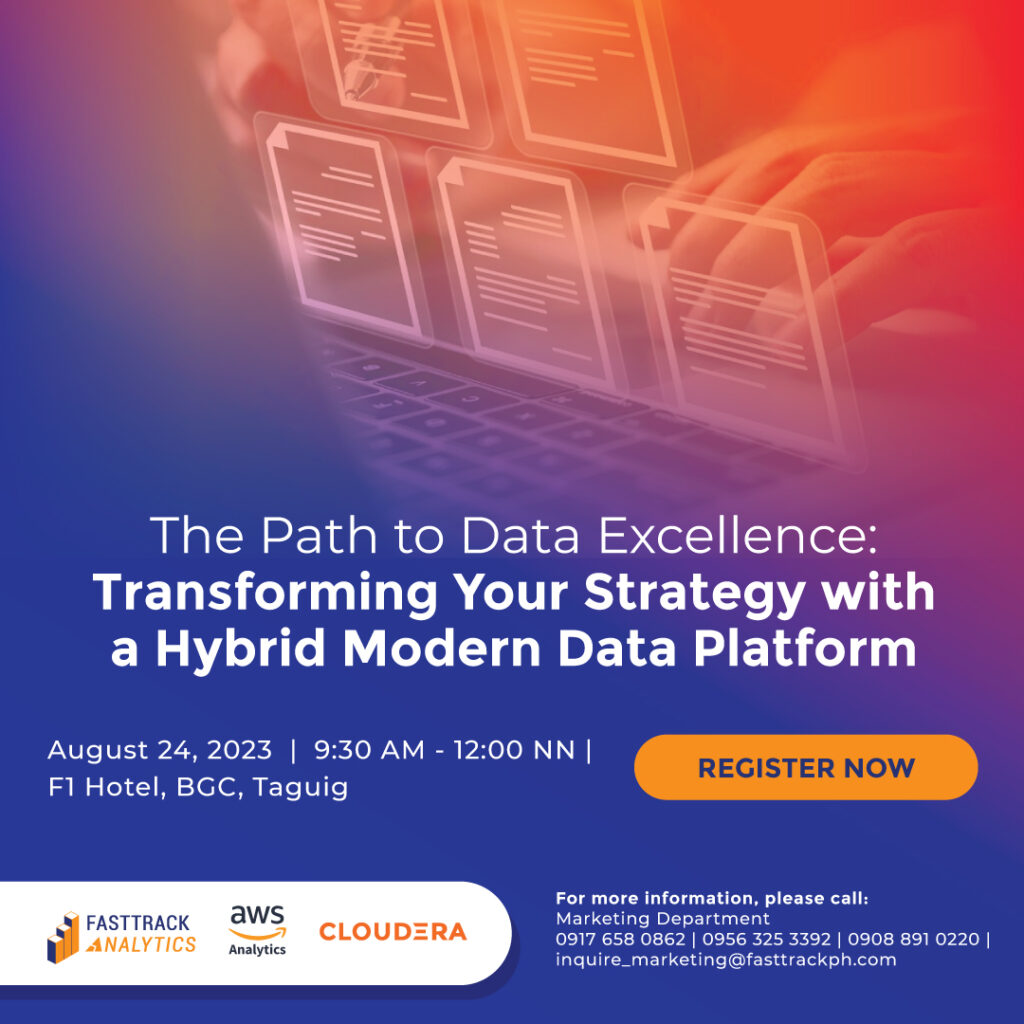 Inviting C-Levels, I.T. Managers, Business Intelligence Managers and Data Architects for our upcoming event:
"The Path to Data Excellence: Transforming Your Strategy with a Hybrid Modern Data Platform"! 📊✨
Dive deep into the world of data management and advanced analytics with us as we explore game-changing tools.
✨ Event Highlights:
🔸 Cloudera Data Platform+ Machine + Artificial Intelligence: Leverage the combined power of Cloudera Data Platform, machine learning, and AI to unlock valuable insights from your data.
🔸 Client Testimony: Get inspired by one of the leading digital bank's as they share their success story in leveraging data excellence to drive their business strategy and achieve unparalleled growth.
🔸 ERP on AWS: Explore the benefits of an Enterprise Resource Planning system on the reliable and scalable Amazon Web Services (AWS) cloud infrastructure.
We look forward to seeing you at this transformative event.
Limited Slots available. Register Now!
Register Here: https://forms.gle/rnwWwFaPmWAKU4Z69
#DataAnalytics #AWSAnalytics #FasttrackAnalytics #Cloudera