Poultry management software makes good business better
The poultry farm business is generally lucrative and if run properly, and complemented with a good poultry farming software, it offers great potential for its shareholders.  A poultry business can focus on egg production, chicken breeding, or meat production.
Poultry of course deals with chicken, which aside from pork, beef and fish counts as a staple in the diets of an average consumer in any household. Chicken is also very popular among fast-food chains because it cooks relatively faster. In fact, instead of outsourcing their chicken supply, many fast-food restaurants have their own poultry farms so they can maintain consistency in the quality of their chicken.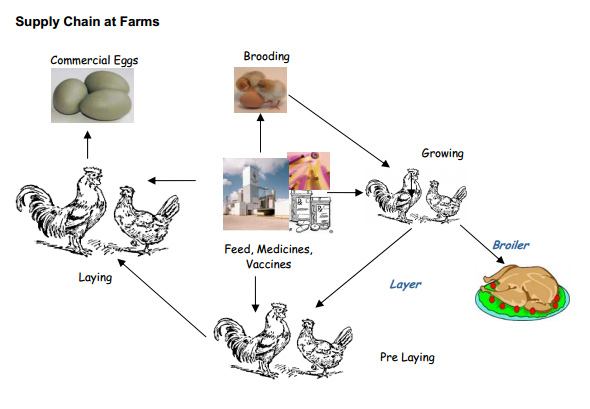 Setting up a poultry farm is easy, especially if you have land on hand. Procuring the chickens is the next step, as well as construction for the farm itself.  On a day-to-day basis, there are manpower and other operational issues like feeds, water, electricity.
Expanding and growing an already-existing poultry farm would be even more demanding, given the constraints posed by having different locations, varying levels of connectivity.
It must be noted, too, that unlike other business software solutions that deal with inanimate objects, a software for poultry business will have to take into consideration live animals.  This, the business relies on a high level of manual monitoring and observation.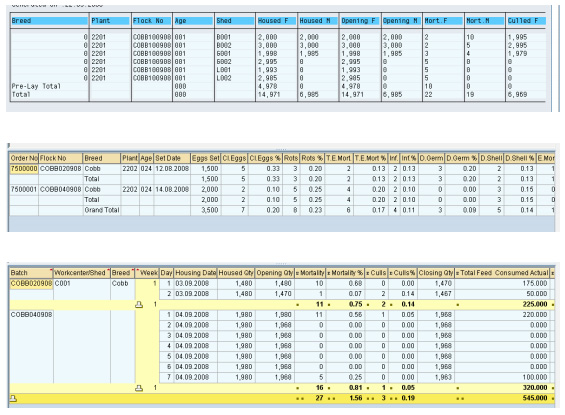 In all these issues, whether for start-up or expansion, a poultry management software, a specialized software that is unlike general solutions, can do wonders.
The most important aspect of the poultry business is the growing of livestock. Methods used must be those approved by regulators in the local and national levels.  There must be regular checks made by veterinarians because a single sick chicken may affect the production of the entire farm.
Indeed, a poultry management software enhances operational capabilities and boosts transparency in the reporting process. There are the aspects of ot management, stock management, material traceability and transportation of feed, stocks and medicines among other things — all of which will be daunting to be handled without some sort of poultry farming software.
For poultry farms operating in developing countries, poor infrastructure may prevent companies from having their own lease lines and other privacy concerns  may prevent them from using the public domain.
A good enterprise resource planning or ERP for poultry business may have provisions for localization, which allows a company to operate in various languages and dialects.
Having multiple farm locations also highlights the need for mobility and intra-company communications. For example, internet connectivity in the farm may not be as fast as it is in the urban areas. There may thus be a need for an offline module wherein employees can work, input data even when there is no internet connection.  And then, any incremental work may be synchronized as soon as connectivity is established.
A good software for poultry business enables members of the sales force to place purchases and transaction orders. 
Most importantly, a poultry management or livestock software must be user-friendly enough for the company's employees to be comfortable in using it. Employees who may be used to certain reporting formats and methods may initially be reluctant to embrace an ERP for poultry business because they think it would be complicated and/ or cumbersome.  Thus, another challenge is to educate the employees and inform them that using a poultry management software is not too difficult even for those who are not tech-savvy, and that the benefits to be derived from using it greatly outweigh the initial adjustments that have to be made.
The supply chain in a poultry business is extensive and complicated such that an ERP for the poultry business will greatly enhance efficiency and customer satisfaction, not to mention prevent costly delays and wastage.  Managers can use real time, accurate data and make decisions to grow the business, shift the focus when necessary all towards the goal of creating value for its shareholders.