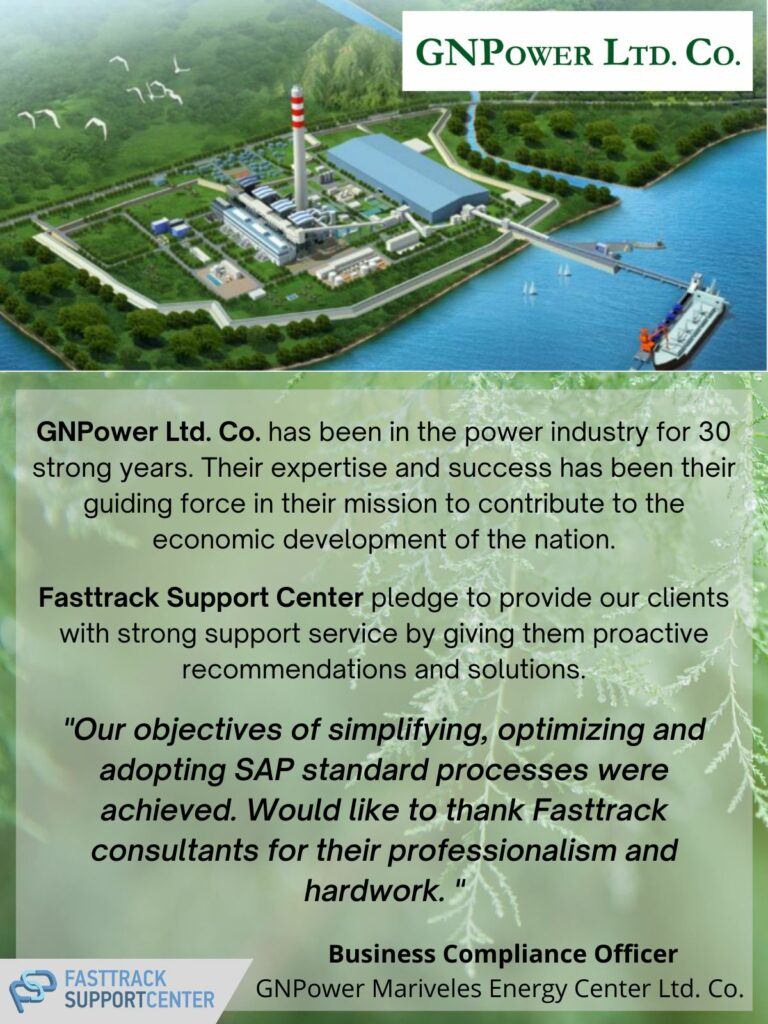 GNPower Ltd. Co. has been in the power industry for 30 strong years. Their expertise and success has been their guiding force in their mission to contribute to the economic development of the nation.
Fasttrack Support Center pledge to provide our clients with strong support service by giving them proactive recommendations and solutions.
"Our objectives of simplifying, optimizing and adopting SAP standard processes were achieved. Would like to thank Fasttrack consultants for their professionalism and hardwork."
Business Compliance Officer
GNPower Mariveles Energy Center Ltd. Co.