The Business Software Advantage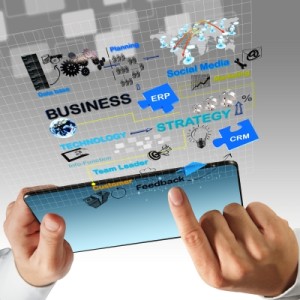 If you had asked me 20 years ago what "business software" meant to me, I would have stared back at you blankly.
I am not what you would call a techie person. I am, first and foremost, a businessman. My business of baking bread and selling it involves a very basic process that has been used for years, centuries even, by the most traditional bakers all over the world. Having a business software was a concept that was alien to me.
Until recently.
It is my good fortune that the humble business that I started has now grown to a scale I did not even dream of. I needed more workers. I had to have bigger space. More people from more places sought out my bread and I was forced to come up with a brand for my bread.
I had new challenges as well. The business became more difficult to monitor. The decisions became harder to make. My old ways of recording were no longer adequate, or accurate. Move with the times, my son advised me. Get a business software and make your life easier.
I could not believe that there were many types of business software to choose from. It will all depend on the function that you need help with, or the size of your business, or both.
Business software, I also learned, is not a single product. Rather, it refers to an entire set of computer programs covering practically every aspect of business operations. Purchasing a business software will enable you to become more productive, to measure your productivity and make you perform your business functions accurately.
Slowly I got used to the idea of entrusting my business to a machine. And now I am a changed man.
Over the years I was able to try different kinds of business software and determine which one works well with my business. I am now able to keep an eye on my business without always wondering whether I missed something or whether my employees are keeping something from me.
Aside from being able to know exactly how my bakeries are doing, my business software allows me to see what other problems may arise. I am thus able to prepare for such period or avert crises altogether.
Overcoming my fear of anything technical, I soon learned how to use the computer and use the basic office applications. These are also part of business software in its simplest form and is suitable for small enterprises like mine.
Medium-sized businesses on the other hand may need a broader range of applications. Aside from finances, they may also need help managing their human resources and their relationship with their customers. They may also need to find ways to enhance their productivity and keep track of their operations in other places.
The big businesses also need a different type of business software altogether, one that integrates their entire operations from beginning to end. Will I need these complex products later on? Who knows?
I am happy that I overcame my resistance to change. Deciding to get a business software was one of the best decisions I ever made. I enjoy more free time and less stress.
Need Business Software?
For a better understanding of our business software we could set a meeting for you to see its core features. A demo will let you see our Business ERP software in action so you could assess its critical features, pricing and the system's ease of use.