An accountant's survival guide: Busy seasons
So there are days when the pressure is so great that you wonder why you even chose this profession in the first place. This is called the Busy Season.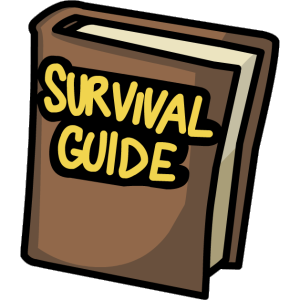 It does not matter what kind of accountant you are. You may be a tax accountant, one that works for the government, or for a corporation. How can you make sure you perform your tasks well without losing your work-life balance, or even your sanity?
First, keep a good attitude. Recognize that The Busy Season does not last forever. Be thankful you have at least a job to be busy with.
Second, enjoy yourself with your limited free time. Take a two-hour break to catch that movie you've always wanted to see. Tune in to your favorite station on Spotify. Schedule a quality-time lunch out with your friends — even though you have to make sure you get back to the office when the break is over.
Third, give yourself something to look forward to. Working on the same things at the same level of effort day after day can be numbing. Reward yourself with an afternoon off with your loved ones. Schedule it ahead and plan it well. Mark it prominently on your calendar. Find yourself smiling when you anticipate what a good day it would be.
Fourth, never fixate. When you've finished a part of your work, quickly move on to the next one. So long as you did your work conscientiously and with proper safeguards, you needn't worry that you did something wrong, or could have done it better. You gave it a shot. Now go and tick the next box.
Fifth, plan your distractions. We're human. We get distracted. But we should not beat ourselves for it; instead, we should manage our distractions so that we master them. For instance, use the silent mode for your phone, disconnect from the Internet and do not entertain other concerns for most of the morning. But set a 15-30 minute period when you can have your fill of all these, and quit feeling as though you're missing out. Then turn them all off, again, and do the work you have to do.