What is SAP System?
Knowing the meaning of SAP system means knowing SAP, the company.
SAP is generally widely known even though only a few are aware what it really stands for. To give you an overview, it is a German name, Systeme, Anwendungen und Produkte in der Datenverarbeitung (meaning Systems, Applications and Products in Data Processing) because SAP is based in Walldorf, Baden-Württemberg, Germany. It has regional and country offices around the world.
The now complex and far-reaching SAP system stemmed from a relatively simple and practical idea, which is to come up with a software for payroll and accounting. The first client of SAP was a German chemicals company. It was a stand-alone product that could be offered to other businesses as well. This was in the 1970s.

A few years hence and the SAP system provided a common platform for multiple tasks. The database became a necessity. Soon, the SAP system's capabilities was expanded to include materials management and production planning.
From these beginnings, and through several acquisitions of other software companies, SAP has made the Germany-based corporation the world's largest business software company. It can be found in Europe, Middle East, Africa, US, Canaada, Latin America and the Carribean, Asia-Pacific and Japan.
There's a SAP System for any industry
The SAP system is widely used in accounting and financials and accepted to be an authority in process industries, discrete industries, consumer industries, service industries, financial services and public services. The SAP system has been able to provide integrated business software products for large, mid-size and small companies alike.
One of the major recent developments is the emergence of ERP or enterprise resource planning. The SAP system has been quick to respond to the needs of a fast-changing business climate where information from various sources must be obtained and consolidated in order to paint a clearer snapshot of the enterprise.
SAP has continued to be the leader in Enterprise Resource Planning Solutions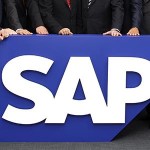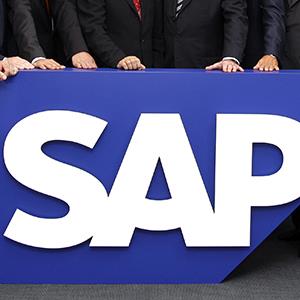 With its main product being the SAP ERP, a part of the SAP Business Suite. Other applications in the SAP system are customer relationship management, product lifecycle management, supply chain management and supplier relationship management.
The SAP system is available in hundreds of countries through SAP's many partners who act as vendors and implementors of the specific application.
Indeed SAP is known worldwide for having raised the standards of business software. It has shown its capacity to come up with novel ideas to meet dynamic times, but more than that, its ability to maintain excellence in the business my helping other businesses excel.
Finally, the SAP system defines itself by the very first thing that greets any visitor to the SAP Web site – an invitation to chat with a company representative to discuss how SAP may be of help to the visitor's business.
SAP System Overview Tutorial – Part 1
SAP System Overview Tutorial – Part 2
Awards & Recognition