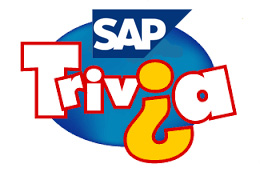 SAP is a well-known, global software company. But did you know that…
SAP stands for Systemanalyse und Programmentwicklung — 'system analysis and program development.' That was later changed to Systeme, Anwendungen und Produkte in derDatenverarbeitung or "Systems, Applications and Products in Data Processing"?

SAP'™s first product was SAP R/1, a financial accounting software meant to be part of a real-time business data processing package?

SAP'™s first client was Imperial Chemical Industries (ICI), a British company that is now a subsidiary of Dutch conglomerate AkzoNobel?

By the early 1980s, or about ten years after it was founded, SAP had 50 of the largest 100 German companies as customers?

In 1992, SAP released its first client-server ERP software, SAP R/3,which was later renamed SAP ERP and jump-started the global growth of the company. R/3 helped SAP grow its North American market from close to zero to 44% of total SAP worldwide sales?

Today, SAP, with its headquarters in Walldorf, Germany, is the fourth-largest software company in the world and the largest in Europe. More than 12 million users utilize SAP software each day. SAP employs over 47,000 workers worldwide?

SAP Co-CEO Jim Hagemann Snabe is famous for having said: 'œYou can easily buy yourself growth in this industry. We have done the opposite. We have tried to innovate?

Co-founder and former chairman Hasso Plattner is a major backer of scientific and tech research. He is an avid golfer and also owns a chunk of the San Jose Sharks hockey team. Aside from business, Plattner also competes with Oracle chief Larry Ellison in yacht racing?