Fastbox FASTBOX Max is an advanced ERP Solution that compliments the features of FASTBOX Lite, giving you more flexibility in addressing the needs in Distribution and Logistics. This is implemented in as fast as 17 weeks… Read More
Fasttrack One Cloud FASTTRACK ONE CLOUD, is a Subscription Based Hosting that gives a new licensing and delivery option for SAP Business Solutions, brought to you by 3 of the best IT Service Companies today – SAP, Fasttrack and IBM… Read More
Smart Dash B1 SmartDash is a solution specialized for B1 clients wishing to implement a business intelligence solution at a low cost and within a short amount of time. It has pre-built and pre-configured dashboards and reports… Read More
SAP has improved our operations. In terms of sales ordering, entries have become faster and more accurate. Production planning has become more efficient as well since we can see in real time our inventory levels. There is now also better control in materials management and accurate reports are made because information comes from only one source.–Sysu-McCormick

SAP Business One is the perfect fit for our company - just right for our size and level of complexity, integrating all critical processes of the business namely sales, purchasing, inventory/warehousing, customer management and financial reporting.  –Chi Joven, Firmus Chief Finance Officer

Before implementing SAP All in One, we had to make do with the figures we manually generated. This resulted in delays. We were also concerned over the accuracy and integrity of the figures being presented and slowed down the whole decision-making process.– Teresita Ilagan (Comptroller, Victorias Milling)

With the click of a finger, I can issue payment to supplier or I can easily access all outstanding receivable per customer, real-time. Accounting in SAP Business One gives you access to the financial information you need, when you need it, to help ensure your company's efficient management of the general ledger, accounts receivable and payable, cash management and other functions.–Ms. Jo Comandante (Admin and Finance Manager, Advanced Molding Company Inc.)

We went live in 2007 and the implementation went on smoothly. In March this year, we conducted an implementation review to address our other needs and unlike in 2007, our inventory system has become a little bit complicated so we need a better inventory management system. We also need to incorporate budgeting into our SB01, and since we have grown from one to 6 companies, we need a software that can assist us in the consolidation of Financial Statement. And the software should also be able to help us in our compliance requirement for tax and government reporting.–Mary Joy P. Tacay (Corporate Controller NEH Philippines)

It's like buying a Mercedez Benz. The quality is in the name. It wasn't difficult to get the approval of our directors when we drafted the project plan to implement SAP Business One because they were already well-aware of SAP's industry superiority in providing reliable business intelligence solutions.–Judy Geregale (Vice President of Operations HCG)
Our Solutions
SAP Business One SAP Business One offers a low total cost ownership by reducing the expenditures associated with modifications and upgrade cycles and by eliminating the costs associated with multiple systems. SAP Business One provides an intuitive user interface and standard Microsoft Windows environment. Read More
SAP Business All-in-One Need a business management solution that's highly configurable and has the flexibility to scale and adapt as your business grows? With SAP Business All-in-One, you can choose from industry-specific solutions, qualified SAP partner solutions, or solutions created within our fast-start program. Read More
SAP Business Objects Crystal Reports® Server software expands access to critical information by combining management of reports and dashboards on a single server. This lets you communicate summary dashboard information and supporting transaction-level information to users across your organization. Read More
Featured Videos
C&E Acquires SAP via Fasttrack Solutions
Mr. Maximo Gomez, Executive Vice President of C&E Publishing, Inc. gives an overview of C&E Publishing Inc.'s Products and Services and how SAP has helped their company with its Operation, Distribution, Delivery and Sales Projection. He also mentioned how SAP has helped them to achieve their goals. Using SAP's technology, the company now enjoys real time management reporting and a streamlined business operation.
FASTTRACK News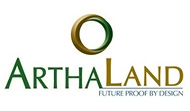 ARTHALAND continues to be future-proof with FASTTRACK Bonifacio Global City, Taguig – ArthaLand, stays true to its commitment as a future-proof, world class boutique developer by acquiring the world's best business software – SAP. This is in line with its thrust to streamline its operational processes. ArthaLand is a multi-awarded world class boutique developer of unique, enduring and sustainable projects. Its flagship development, Arya Residences, is the first and only top end residential high-rise in the country… Read More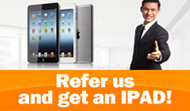 The FastTrack Referral Program Earn as much as P100,000 for every referral! The FASTTRACK Referral Program rewards you for providing qualified opportunities to FASTTRACK. FASTTRACK is an organization that recognizes the importance of strong partnerships. One of its most fundamental business principles is the belief that at the core of successful business lies simply the ability to form trustful and long-term relationships; among its Employees, its Customers and equally as important, its Partners…. Read More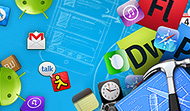 iOS and ANDROID COURSES NOW AVAILABLE!!! Reserve your seat now for a FREE One-Day Introductory Course. The iOS course is a hands-on course on the Apple Mac OS X platform running iOS 4.x with device simulators. The instructor will use base-level devices (iPod Touch & iPad) for demonstrations. On the other hand, the Android Programming course is for software developers who need to quickly master the Android SDK and Eclipse with the Android Plugins to write Android apps. Read More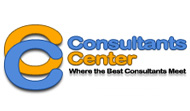 Consulants Center We have a Project Management Portal designed to guide both clients and consultants to successfully manage their SAP implementation. We also have a Customer Support Portal which is dedicated to provide excellent support services to all of our clients. Click Here to access our Consultants Center.