Being responsive to market demands means you need to revolutionize the way you do business and embrace the Future of the CLOUD.
One Cloud is a Subscription Based Hosting that gives a new licensing & delivery option for SAP Solutions.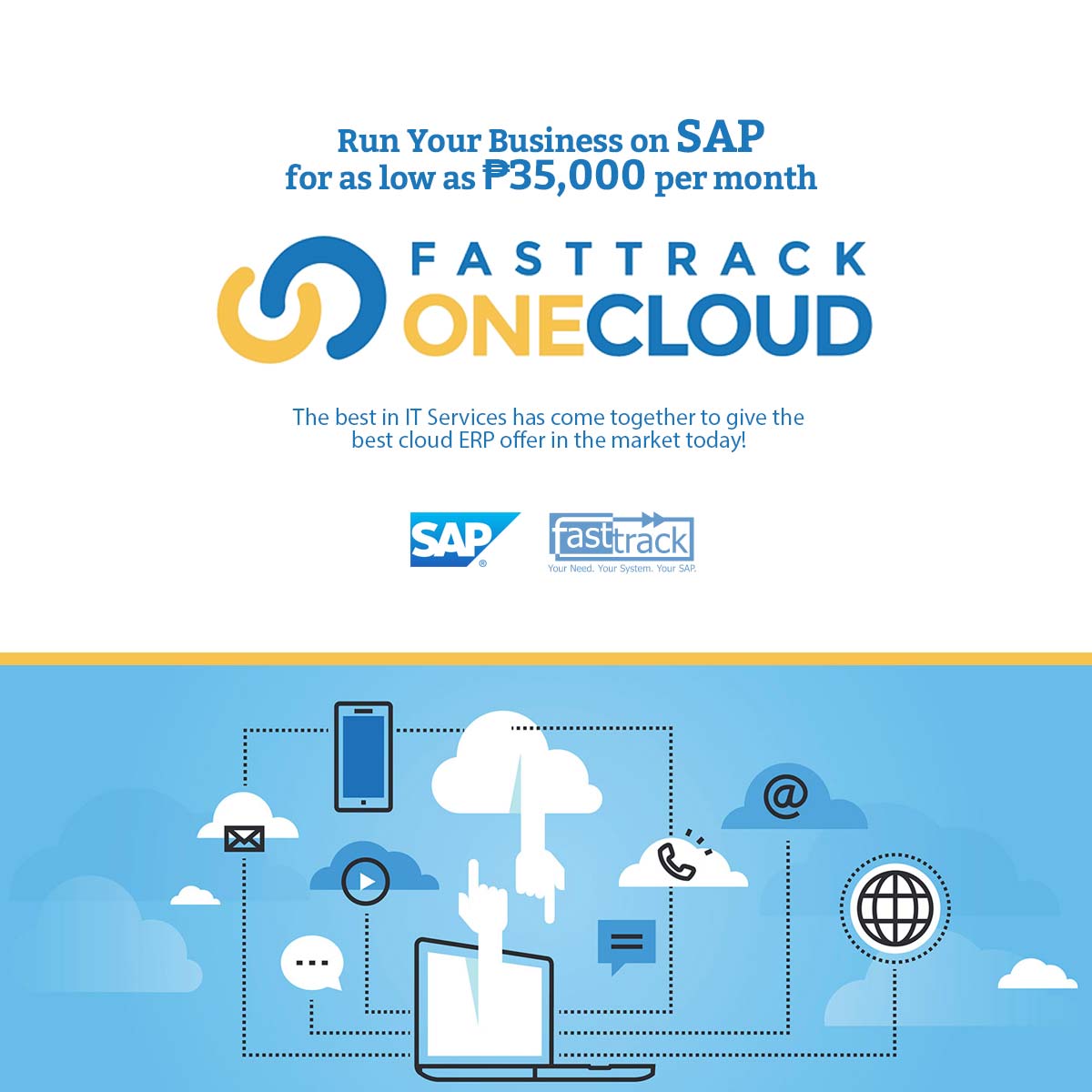 SAP, the world's best
business software.
FASTTRACK, the best SAP
Consulting Partner.
ONE CLOUD includes the following:
• SAP Licenses configured by the partner for the customer
• Operating System and database as designated by the partner
• Support Services
• Application and Infrastructure Management
• Implementation Services
Benefits of ONE CLOUD:
• No CAPEX Investment. No Upfront Cash.
• Customers can invest their money in sales, marketing, R&D, manufacturing and other activities that will produce higher return.
• No need to build your own Solution Infrastructure from Servers, to Networking Equipment, and IT Administration Team.

[hr]
INQUIRE NOW