Private: FastShift: Easy Upgrade to SAP A1
FastShift | Easy Upgrade to SAP A1
Ready to SHIFT to a HIGHER GEAR?
FastTrack Solutions now has a standard implementation methodology to help your business shift from SAP Business One (SAP B1) to SAP Business All-in-One.
Upload your data from B1 to A1
Shorter Project Planning
Faster business blueprinting
Enhance your business process

Better Functionalities!
1. Fully integrated
Procurement process
Materials Management
Fixed Assets
Finance and Controlling
Plant Maintenance
2. No Limit on Master Data Creation
3. Designed for high volume of transactions
4. Management Accounting Cost Center Profit Center
REAL SOLUTION:   FASTTRACK Methodology
FastTrack Solutions understands the complexities of implementing an ERP Project.  We follow the global ASAP methodology with the best practices per industry as well as FastTrack's best practices in implementing ERP solutions. Our company can help assess your organization's readiness to embrace and adapt to changes. We can help you fill the gap between technology-driven change and business-inspired project success. FastTrack ensures that all the business units are involved before, during and after the project implementation.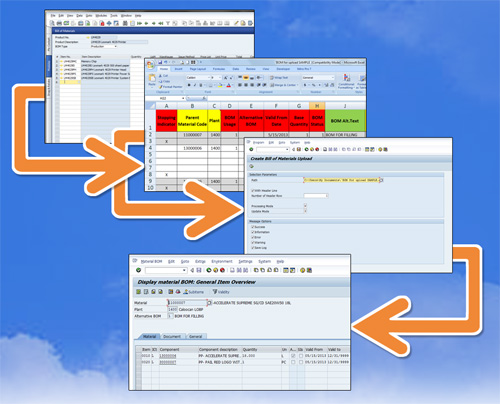 Call us for a FREE Business Assessment!