Why a Computerized Accounting System is the Only Way to Go
A Computerized Accounting System is now a basic necessity and no longer a luxury among businesses of whatever orientation and size. In the past, accounting was done manually by business owners. The process proved time-consuming, cumbersome and prone to human error. There were also problems with storage and retrieval of information, not to mention consolidation and reporting. Computerized accounting systems have revolutionized the way businesses are conducted. They have enabled companies to paint a more accurate picture of their organization's financial performance and to make comparisons and across places and periods of that performance.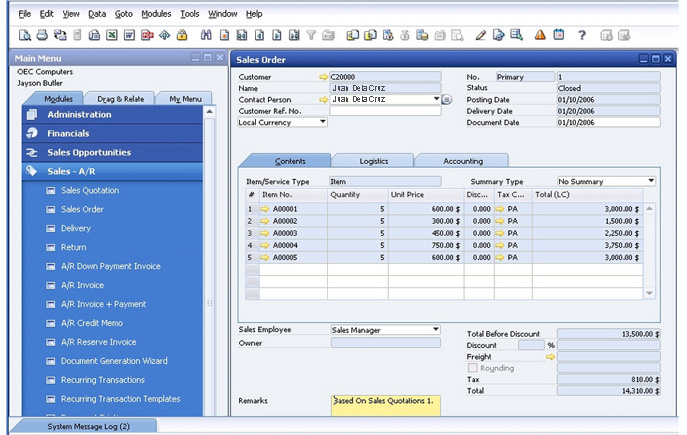 Computerized Accounting System Advantage
A computerized accounting system also allows analysis of the stored information. This is particularly crucial in the crafting of business and strategic plans especially as competition in the specific business or industry heats up. A computerized accounting system will work with whatever type of business. This is because any business in general, whether it produces products or delivers services, has a basic structure: input, process and output. There are uniform reporting requirements and accounting principles to comply with and use.
There is a world of difference between a computerized accounting system and a manual one. First is the cost. A computerized accounting system may cost more in the short term, but this is if you do not factor in the ensuing productivity and savings in the long run. Then again, a computerized accounting system is not as expensive these days as it was when it first became popular. Speed is also a prime consideration. The same amount of work can be performed by a computerized accounting system in a fraction of the time that a manual system can do it.
Finally, only a computerized accounting system offers a backup mechanism that will enable the user to retrieve the data even when it has been lost. This is one feature that is not found in any manual system. All these considerations support the benefit of using a computerized accounting system as opposed to a manual one. According to Mr. Tan having a computer accounting system totally revolutionized his shoe repair business. In the past, he only took note of the number of job orders and multiplied them by the standard fees. But he could not keep track of everything especially as the demand for his services grew and he had to open new branches.
With a computer accounting system, keeping track of how the business is doing in all three locations has become immensely easy for Mr. Tan. He no longer has to worry about whether his manager in all three branches are doing their job accordingly just because he cannot be present in all three locations at the same time. The computerized accounting system has enabled him to compare and analyze why this branch is doing better than the others, or what another branch must do in order to maximize its revenue potential. As a result, Mr. Tan now has more information at his fingertips. It is easy to make business decisions when there are numbers and figures backing up these decisions.
An Overview of our Computerized Accounting Software